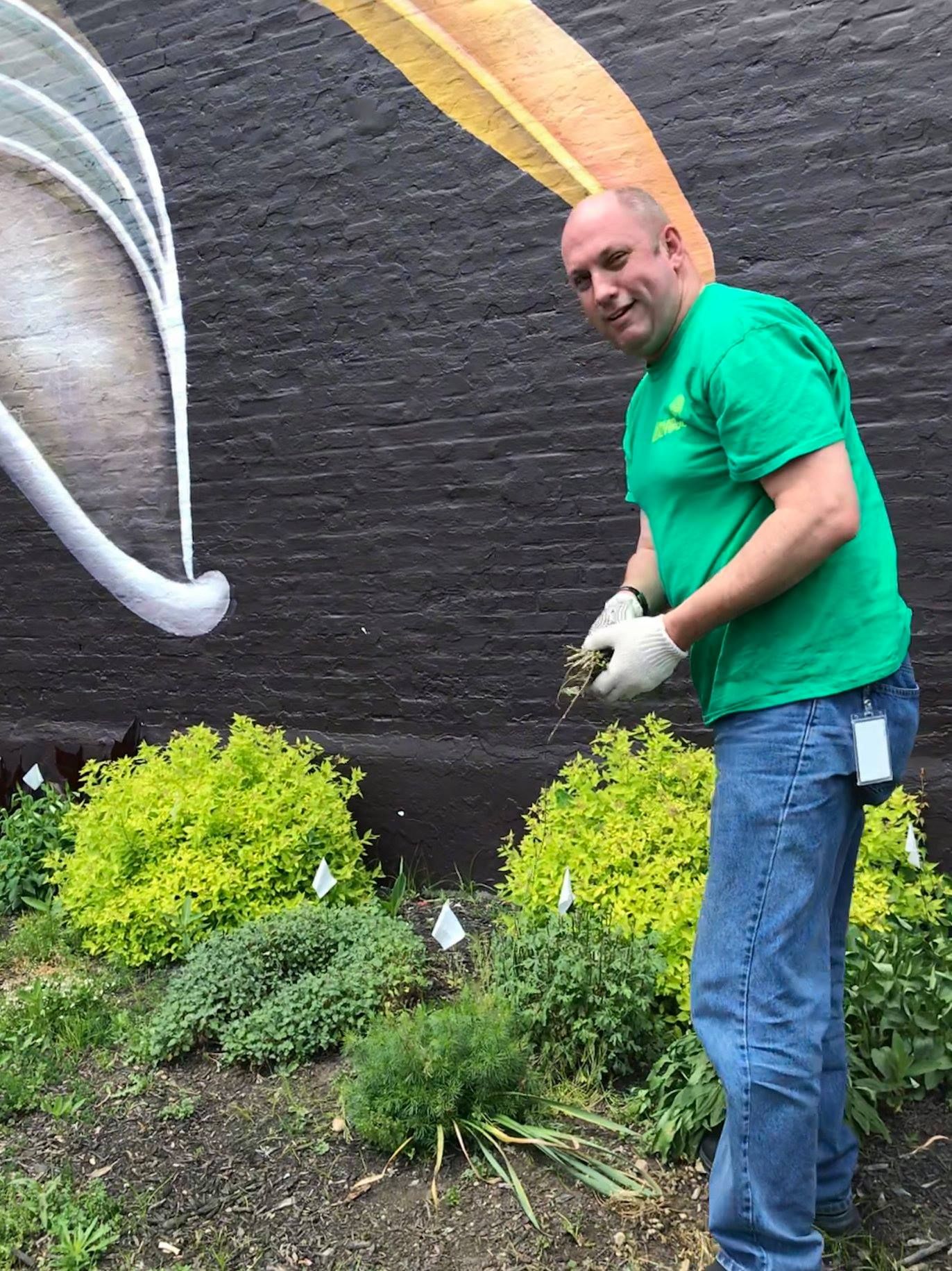 These are strange days for everyone, and the world of nonprofits and the world of Keep Cincinnati Beautiful are no different. Things have slowed down in our world, but the earth keeps on turning. It is not lost on me as I sit in my home office that this week marks not only the 50th Anniversary of Earth Day, but also the beginning of Volunteer Appreciation Week.  Normal circumstances would mark this confluence with a celebration of what we have all accomplished in making Cincinnati cleaner, safer, healthier and stronger through the efforts of more than 10,000 volunteers each and every year.  These two occasions would also mark for us a re-dedication that there remains so much more to do.  It would be a call to action to gather friends, neighbors, civic and religious groups and take to the streets of our City to remove trash, reduce blight, fight environmental crimes, and connect with each other.  Most of all it would be a wonderful opportunity to engage with friends, old and new, who share our passion for our City and our environment.

Instead I am in my home, as many of you are.  I had my own mini Earth Day celebration in my yard this past weekend, which was originally scheduled to be a glorious day of celebration in Washington Park, by doing what little I could to beautify my own little corner of my world.  I also reflected, about the past fifty years and the work that has been done in the name of Earth Day, and our collective failures.  I reflected on Volunteer Appreciation Week, and the groups large and small who grab gloves, litter sticks, and a smile to make the world a little brighter.  I also reflected on our future.  What will happen when COVID-19 is behind us?  What will we have learned?  How will our planet grade us?

A wise friend and mentor told me that fifty percent of our time should be spent just doing what we do, thirty-five percent working on improving what we do, and fifteen percent thinking about doing things differently, doing different things, stopping things that don't work, and building new bridges.  The future is going to enable/force to concentrate on that fifteen percent.  KCB stands with you, although at a distance of six feet or more, as we reflect on where we have been and think of new ways to preserve our environment for future generations.
-- Jonathan Adee, KCB Executive Director