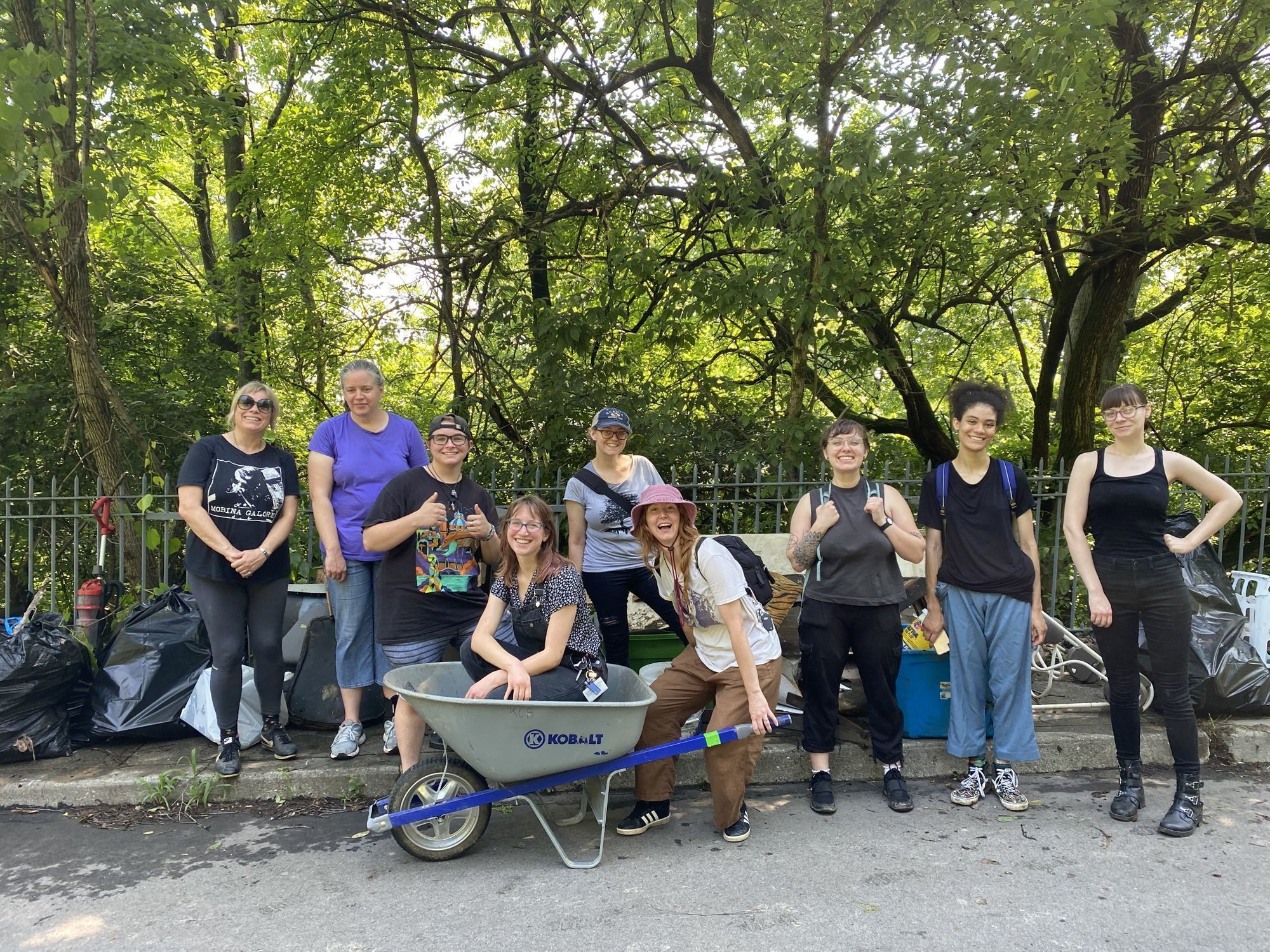 Eco-Conscious Art Making Workshop
This summer, the Cincinnati Contemporary Arts Center partnered with Keep Cincinnati Beautiful to create a one-of-a-kind opportunity for local artists to get dirty and learn about their local environment. Nine artists were selected and participated in a weekend workshop that included doing a clean up at a nearby illegal dumpsite in North Fairmount, guided by KCB's environmental services team. Artists enthusiastically cleaned up mountains of litter, broken glass, electronics, toys, tires, couches, and more. Along the way, they set aside interesting found objects that had potential for a second life. 
After a lunch break, artists met up at the KCB art studio to turn those found objects into art. Artists received guidance from one of KCB's own artists on how to incorporate upcycled materials into their artistic process. The group also spent time discussing Cincy's local environmental issues, from climate change to invasive species to air and water pollution to environmental justice. But they also learned about all the successes the Queen City has had that make us the leaders of sustainability in the midwest. 
To finish off the weekend, artists were given a special tour by the artist Mark de Jong of his impressive, materials-conscious Swing House, with a special sneak peek of the artist's current house renovation next door. Lastly, the artists were given a behind the scenes tour of the Contemporary Arts Center and its current exhibits, many of which use upcycled and/or natural materials. 
With the skills, knowledge, and inspiration gathered from the workshop, artists were let loose, spending the remainder of the summer researching environmental science and collecting materials to create a piece(s) for exhibition. Each artist was, additionally, given a stipend to purchase supplies from Indigo Hippo, a local creative reuse shop that takes and sells second-hand art supplies.
---
Artist-In-Nature Exhibition
Through their experiences with the Eco-Conscious Workshop, artists created original pieces that reflected their understanding of environmental issues and solutions in the Queen City. This year's theme is Origins, where artists were conscious about the materials used in their pieces including using native, invasive, old, new, natural, synthetic, recycled, and upcycled materials.
The exhibition held its opening night gala at MadTree Brewing on July 22nd with a fun community celebration. Explore the art at MadTree now through August 5th! A silent auction will be held throughout the two week exhibition for each piece created by the artists, with proceeds going towards continuing this experience for local artists in the future.
We hope you come away from this exhibit inspired to create your own low-impact art that keeps Cincinnati beautiful. 
Follow this link to the auction site.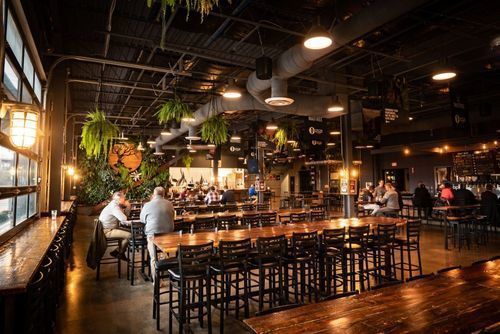 ---
Meet the Artists!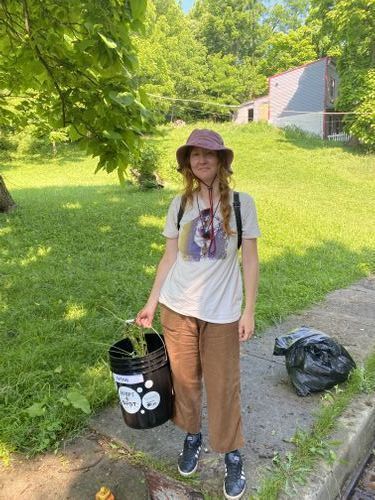 Arynn Blazer, "Along the Road I Noticed You Growing, North Fairmount"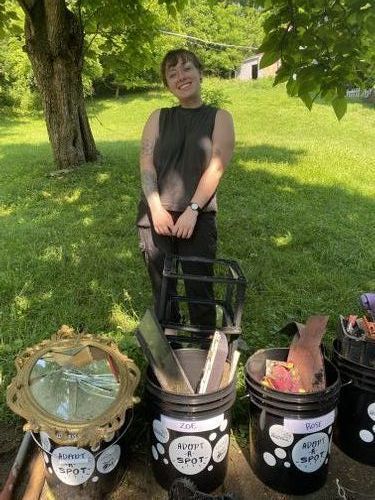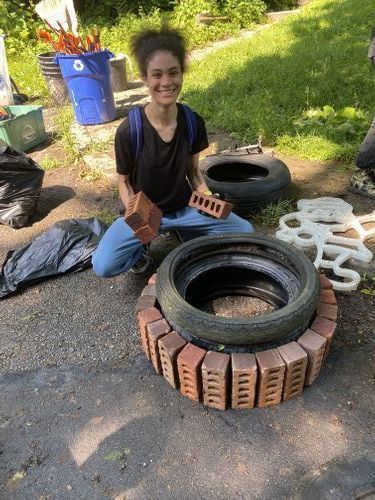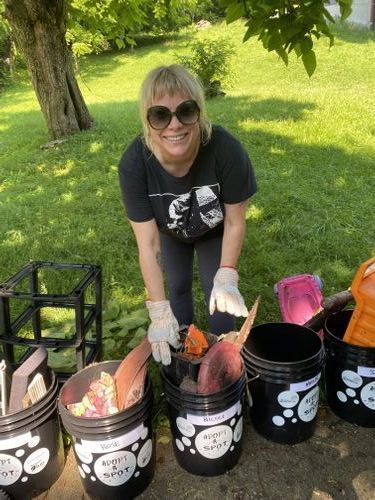 Nicole Fiely, "Altarpiece/Retablo"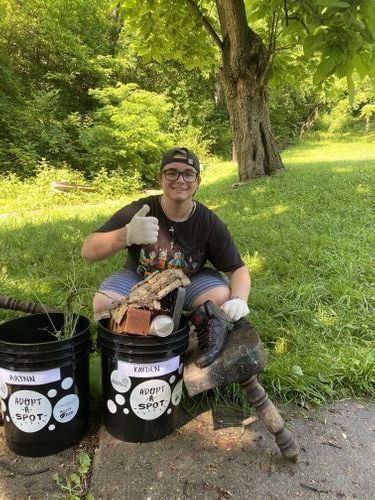 Kayden Hauke, "Nostalgia"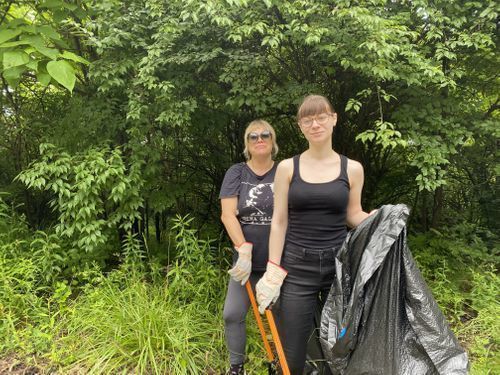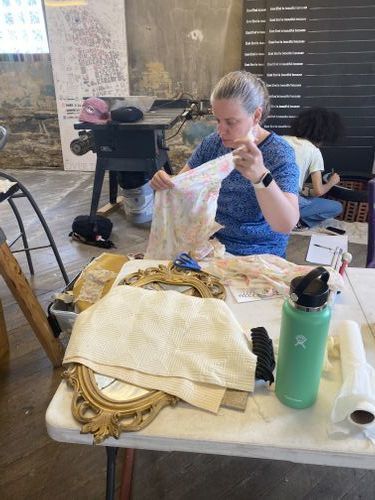 Charlotte Reed, "Longevity in Contrast"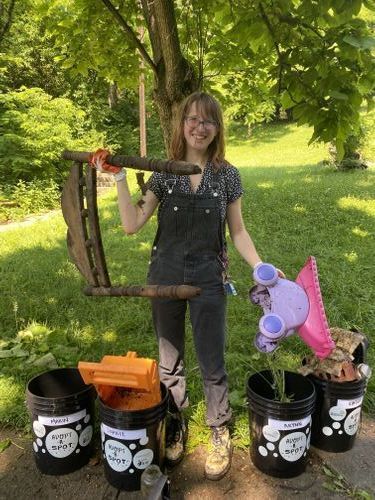 Sophie Shiff, "I used to be just a fish (ohio river monster)"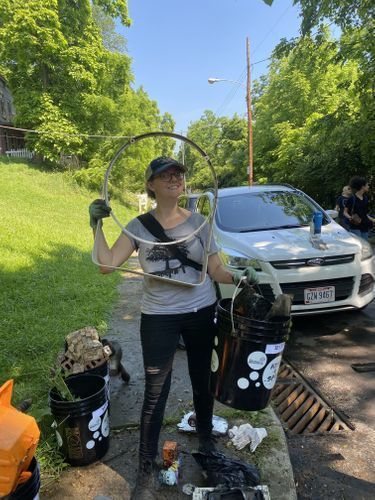 Jessica Wolf, "Watershed"
---
A big thank you to all of our partners who made this workshop and event possible, including MadTree Brewing for providing us this space, Indigo Hippo, Mark de Jong, and CAC and KCB staff. Finally, thank you to the artists whose donation of their pieces for auction means this workshop and exhibition can continue for years to come.