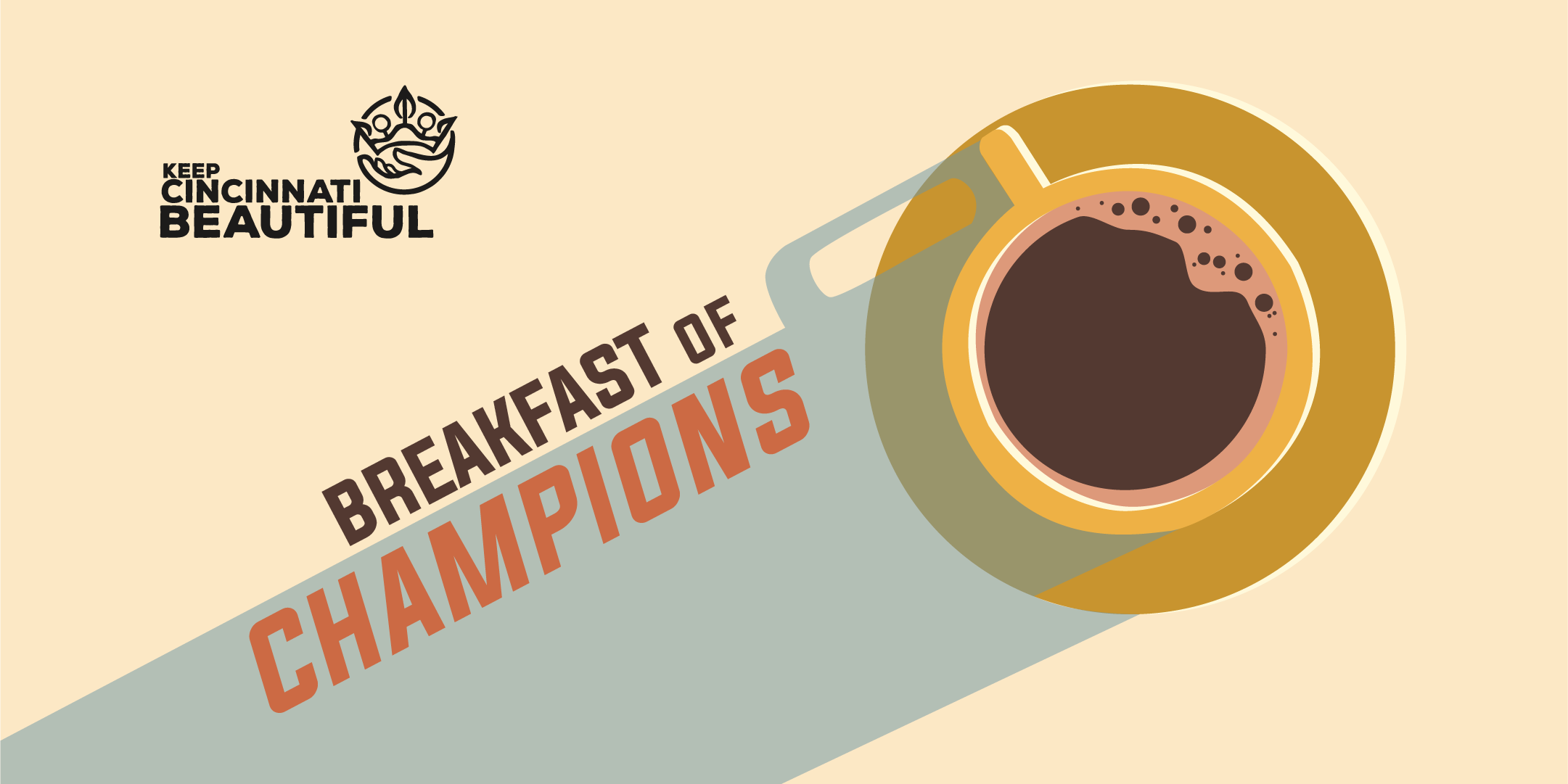 The Breakfast of Champions is a celebration of local environmental heroes who have, through their passion and dedication, made our community safer, cleaner, healthier, and more connected.
---
On July 27th, Keep Cincinnati Beautiful will be convening for another dive into what makes our city more clean, more green, and more beautiful! 
This year's fundraising event features speakers City Manager Sheryl Long and Director of Sustainability at Altafiber, Nadja Turek to showcase the impact KCB and our partnerships have had across the city. All of this highly impactful work needs your support to happen! Please join us at this event to show your financial support for our efforts. RSVP to reserve your seat, and make a donation when you do so, or you can donate at the event in person. We are hoping to raise $15,000 at this event; help us reach that goal! 
---
For our inaugural 2020 program, we were honored to have had Robert Bilott, a partner at Taft Law firm, as the Keynote Speaker at the Breakfast of Champions.  Rob's story of preserving for environmental justice was made into a motion picture blockbuster Dark Waters, starring Mark Ruffalo as Robert Bilott. Keep America Beautiful also honored our longtime  Board President, Brad Lindner, with the Carolyn Crayton Award.