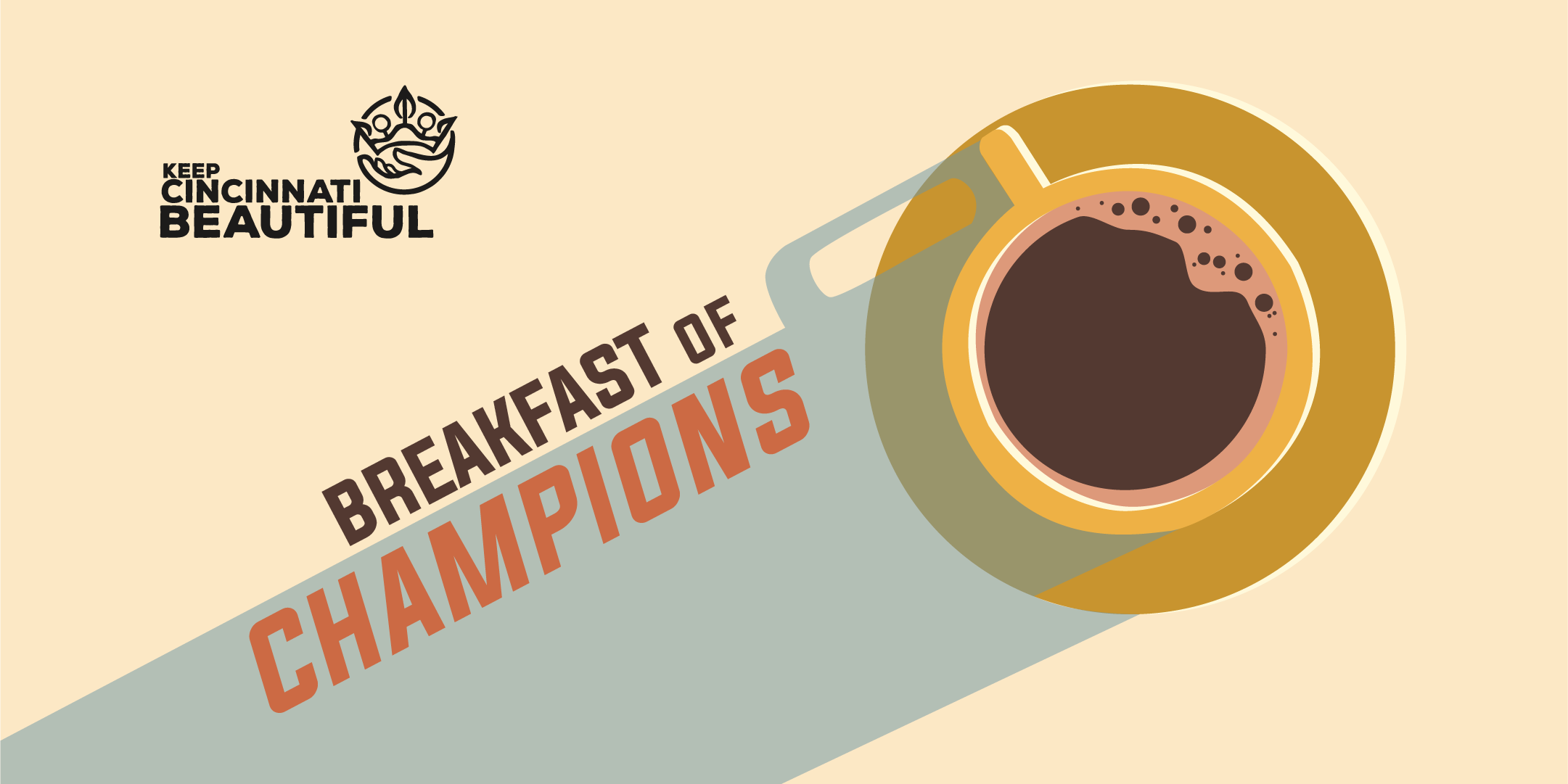 The Breakfast of Champions is a celebration of local environmental heroes who have, through their passion and dedication, made our community safer, cleaner, healthier, and more connected.
---
This year's Breakfast, featuring Helen Lowman, CEO of Keep America Beautiful and a panel of local community partners, took place on Friday, August 27 at The Summit Hotel in Madisonville.
The Sustainability Panel is proud to welcome our guest speakers:
Cincinnati City Councilmember David Mann
Cincinnati Bell COO Tom Simpson
Gorilla Glue Vice President of Research and Development Ted Fitz
The Kroger Company's Zero Hunger/Zero Waste Project Manager Kari Armbruster.
---
For our inaugural 2020 program, we were honored to have had Robert Bilott, a partner at Taft Law firm, as the Keynote Speaker at the Breakfast of Champions.  Rob's story of preserving for environmental justice was made into a motion picture blockbuster Dark Waters, starring Mark Ruffalo as Robert Bilott. Keep America Beautiful also honored our longtime  Board President, Brad Lindner, with the Carolyn Crayton Award.