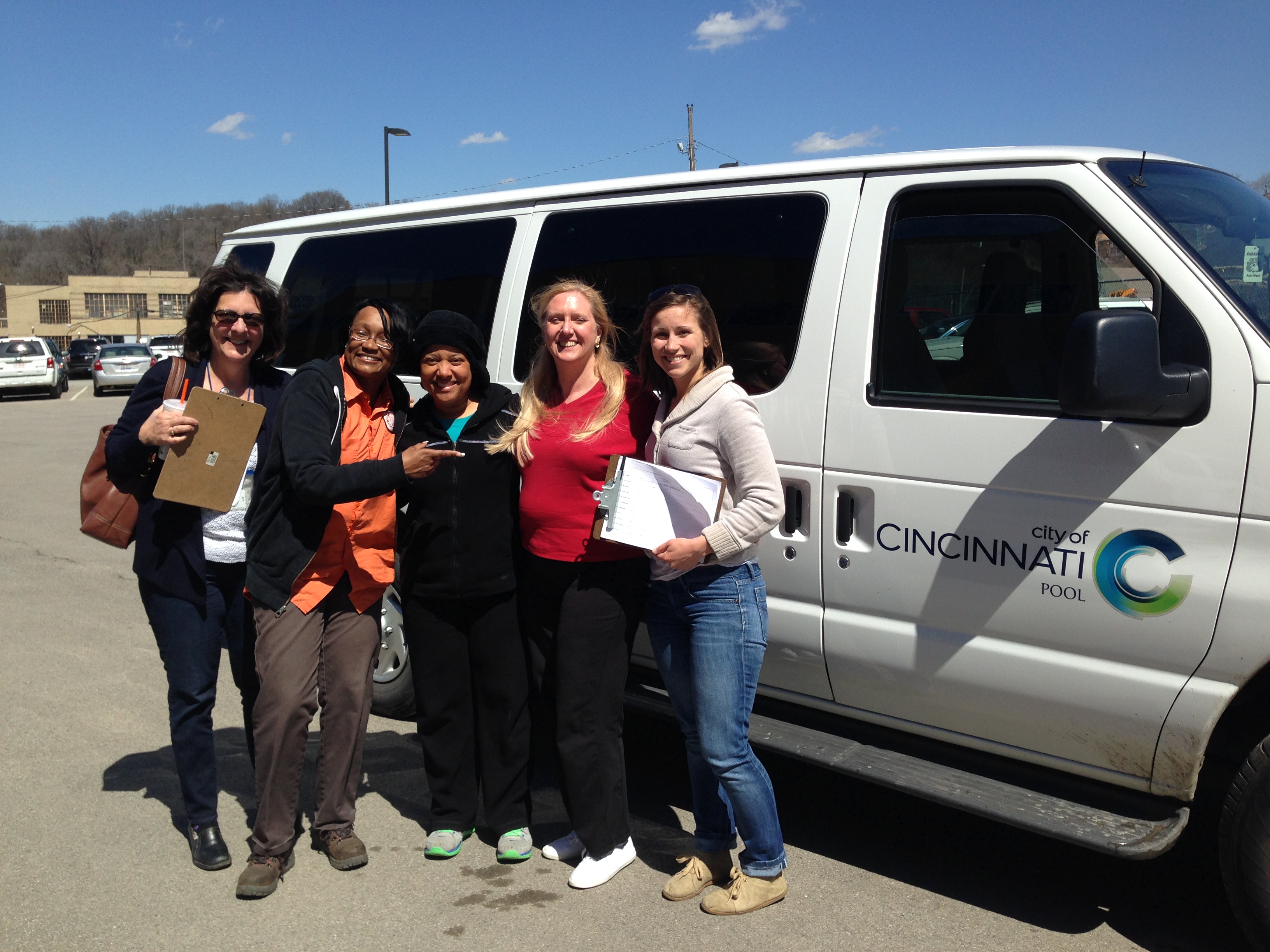 KCB is looking for volunteers to assist with our city-wide litter index.
In preparation for the 2019 Great American Cleanup Season, Keep Cincinnati Beautiful will be conducting it's Annual City-Wide Litter Index throughout the city of Cincinnati the week of March 11th-14th..
The city-wide litter index is a tool used to help survey a sampling of the city and grade the level of litter on a scale of 1 to 4. We use this data to target our cleanups for the coming season as well as to assess our progress over the past few years. It's a great way for us to strategically work to improve the quality of life for the neighborhoods plagued with the most litter.
The City-Wide Litter Index takes 4 days to complete. We utilize the city's police districts to split it up in sections for our scoring. Participation in this activity requires volunteers to sit for long periods of time in a moving vehicle while assessing litter on the streets and writing down the scores. We will be driven around in a van (thanks to Public Services!), and a KCB staff member will lead the scoring.
​
The schedule is as follows:
Monday, March 11th — Districts 1 and 5
Tuesday, March 12th — District 2
Wednesday, March 13th — District 3
Thursday, March 14th — District 4
Each day, we will meet at KCB offices/DPS Admin Building at 9:00am*. (1115 Bates Avenue)
We will be out on the road indexing until roughly 2/3pm (at the latest). Some days will likely end earlier, depending on traffic and the knowledge of the driver.
Lunch will be provided to volunteers (including our driver), courtesy of KCB.
Anyone interested in joining, please respond and let me know what day(s) you're available! We need roughly 4 volunteers per day.
Thank you so much!
Please feel free to contact me with any questions! We hope you can join us!