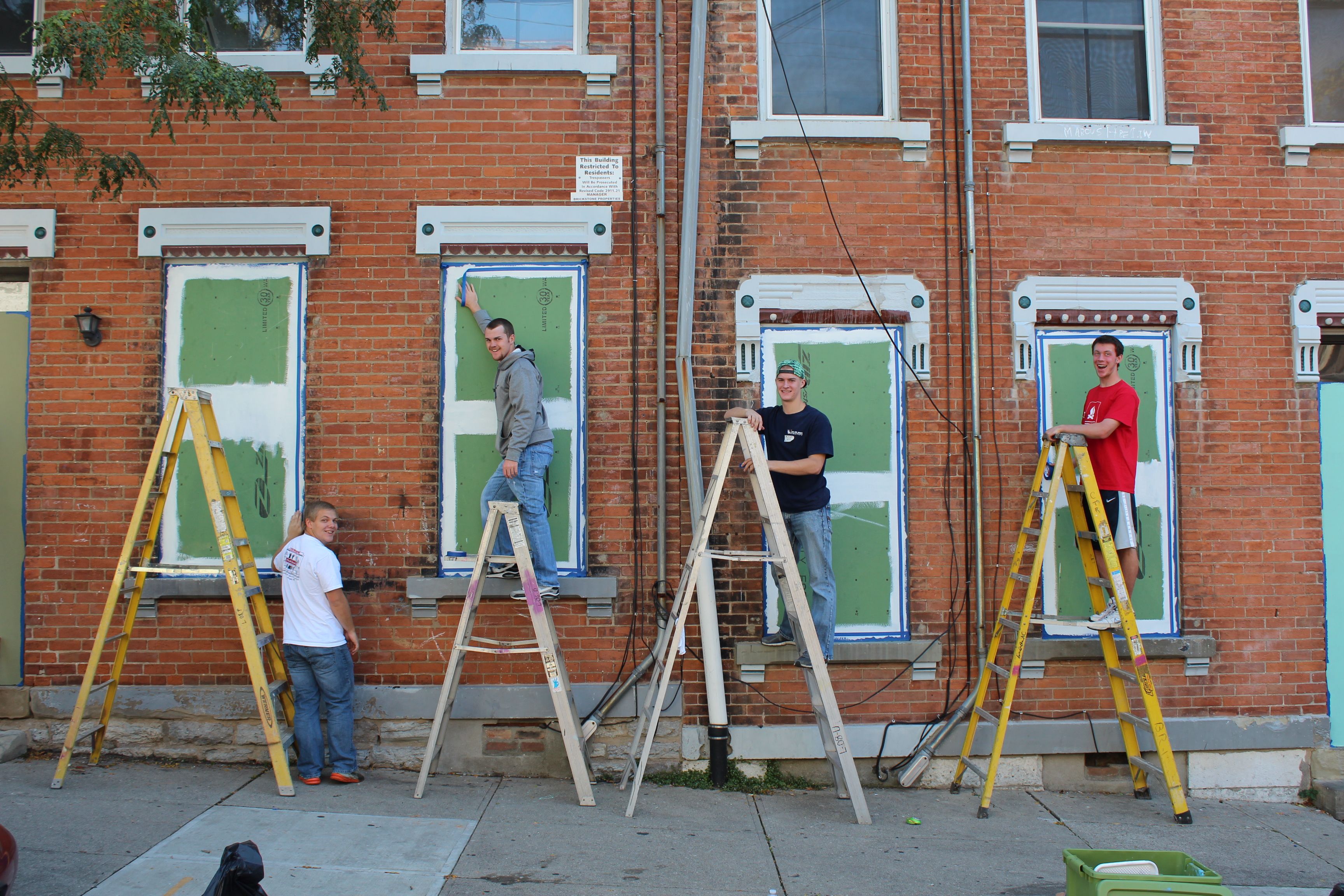 Pendleton is BEAUTIFUL.
Shout out to the Pendleton resident who answered out spotlight questions!  Thank you!
---
What would people find surprising to learn about this neighborhood?
That we are our own neighborhood! So many people assume that Pendleton is part of Over the Rhine because of the proximity and architecture, but we are our own community. We might be Cincinnati's smallest neighborhood, but we are mighty. Go east of Sycamore and Pendleton is the small triangle of densely populated land south of Liberty and north of Reading.
What's your favorite part about living here?
The walkability and proximity to things without being in the middle of everything. It is nice to feel like you live in a neighborhood not a tourist destination, but to have easy access to Over the Rhine and Downtown. There are so many wonderful things happening and being built in the urban core, which are easily accessible from Pendleton, but you also don't have to live it. Pendleton is like the quick, quiet escape from all the hustle and bustle of city life. Additionally the growing number of locally owned small businesses as well as those that have been in the neighborhood for decades, makes it an easy place to live.  You can get coffee, ice cream, a beer, eat a burger, visit art galleries, hang out in a park, or get your car detailed without leaving a five block radius or you can walk 15 minutes and be anywhere in the city. It is the best of both worlds!
What do you want people to know about your neighborhood?
It is a welcoming and diverse place to live. There is a great mix of residents who have lived in the neighborhood for decades and those that have only been there a few years. There is socio-economic and housing diversity to support all income levels. There is age and family makeup diversity - many empty nesters, young couples, singles, and a growing number of families with young children. There is racial diversity and businesses owned by all. We are proud of this diversity and continuing to grow an inclusive neighborhood.
What is your neighborhood's greatest source of pride?
It's residential Italianate architecture. Pendleton is largely composed of multifamily residences and magnificent single family homes, with a few impressive large buildings and small commercial spaces mixed between. Because so many of the buildings are actually homes and not mixed use, there is a rather quaint feel to the community. The Verdin Bell Company, Pendleton Arts Center, and Alumni Lofts buildings are the three sort of large staples in the community, but in between these places are the small residences that really make it unique. If you stroll up Broadway you are graced by wonderfully cared for single family homes that have stood for over 100 years and have been live in and loved by so many families. On 12th and 13th Street there are apartment buildings and condos that bring diversity and density to the neighborhood. And then you wander up Spring Street and feel like you have stumbled upon a hidden little gem of a street in this urban community. Most of the buildings were built in the 1800s and to think about all of the people that have called these places home brings me a great sense of pride.