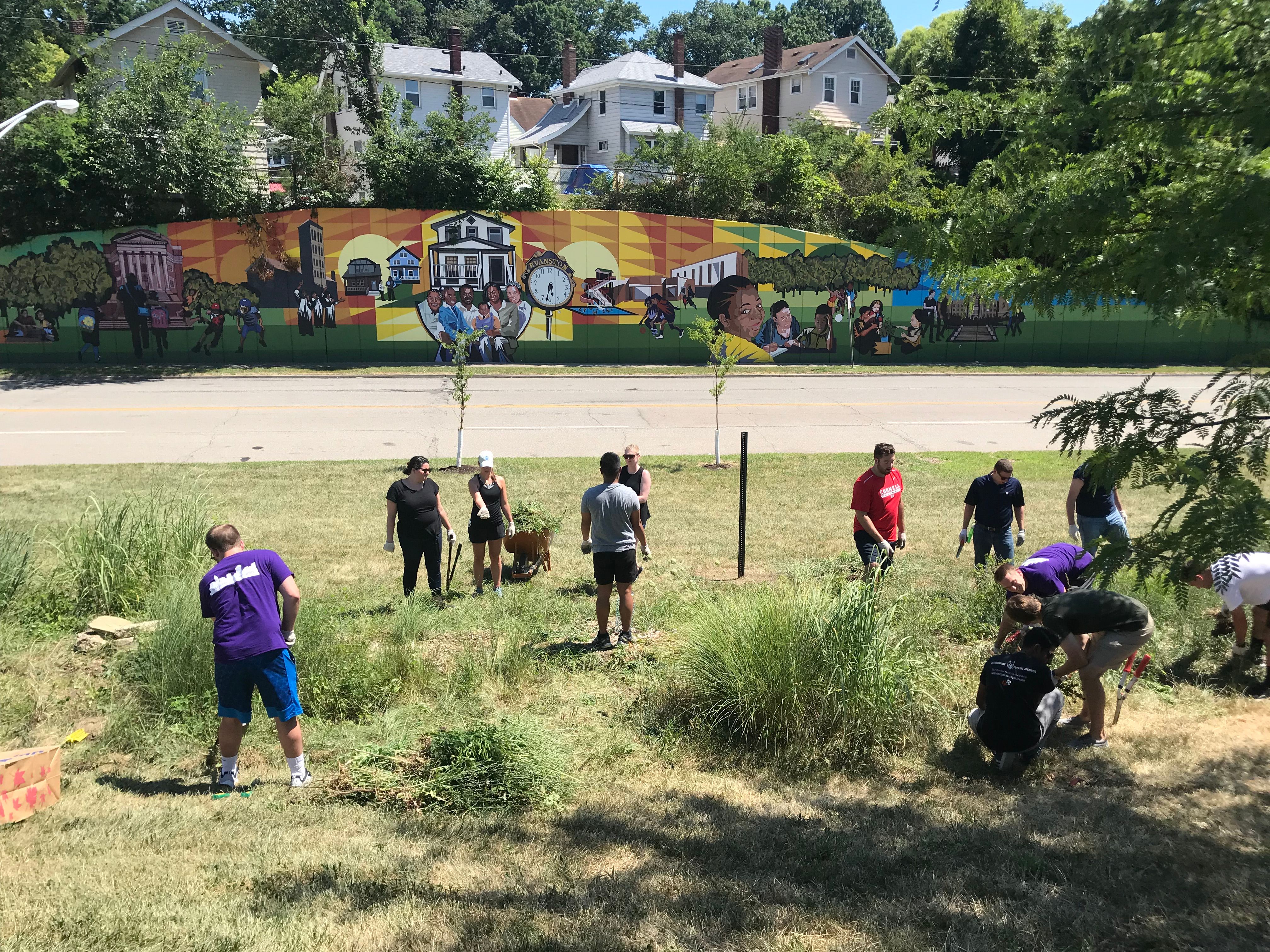 Evanston is BEAUTIFUL.
Many thanks to Veta Uddin of the Evanston Community Council for answering our spotlight questions!
---
What would people find surprising to learn about your neighborhood?
Evanston has a rich history of owner occupied housing. Evanston is a neighborhood where
family generations reside. We are a neighborhood that is primarily residential . We have one of the
most active recreational centers in the city. Evanston has a rich history of residents that have contributed their services in the military, education, theology, banking, cosmetology, social services
and child care.We have 2 large parks and lots of green space throughout the neighborhood. We
are home to Duke Energy, Cincinnati Bell, Red Cross, BB&t Bank and Hampton Hotel. Evanston is
one of a few neighborhoods where a child can receive an education from preschool to college.
What is your favorite part about living in your neighborhood?
My favorite part about living in Evanston is participating in the community council. It is very
inspiring to work with members in the community that volunteer their time because they love their
community. The members are committed to positive ideas and approaches for the residents and
the community. That is very appealing to me.
What do you want people to know about your neighborhood?
Evanston continues have affordable housing. We have a great recreation center. We are
fortunate to have great partners such as K.C.B., Duke Energy, Keystone Park, The Tool Bank,
Community Engagement, Xavier University, Public Services and more that listen to our ideas,
understand our vision and work with us. That is a receipt for progress.
What is your neighborhood's greatest source of pride?
Learning about Evanston's rich history from our senior citizens gives me great pride. There were
so many things I didn't know about Evanston until I talked with some of our historians! They have a
wealth of information. The resident interest and concern about what happens in our community
shows a sense of possession and protection of what they care about.