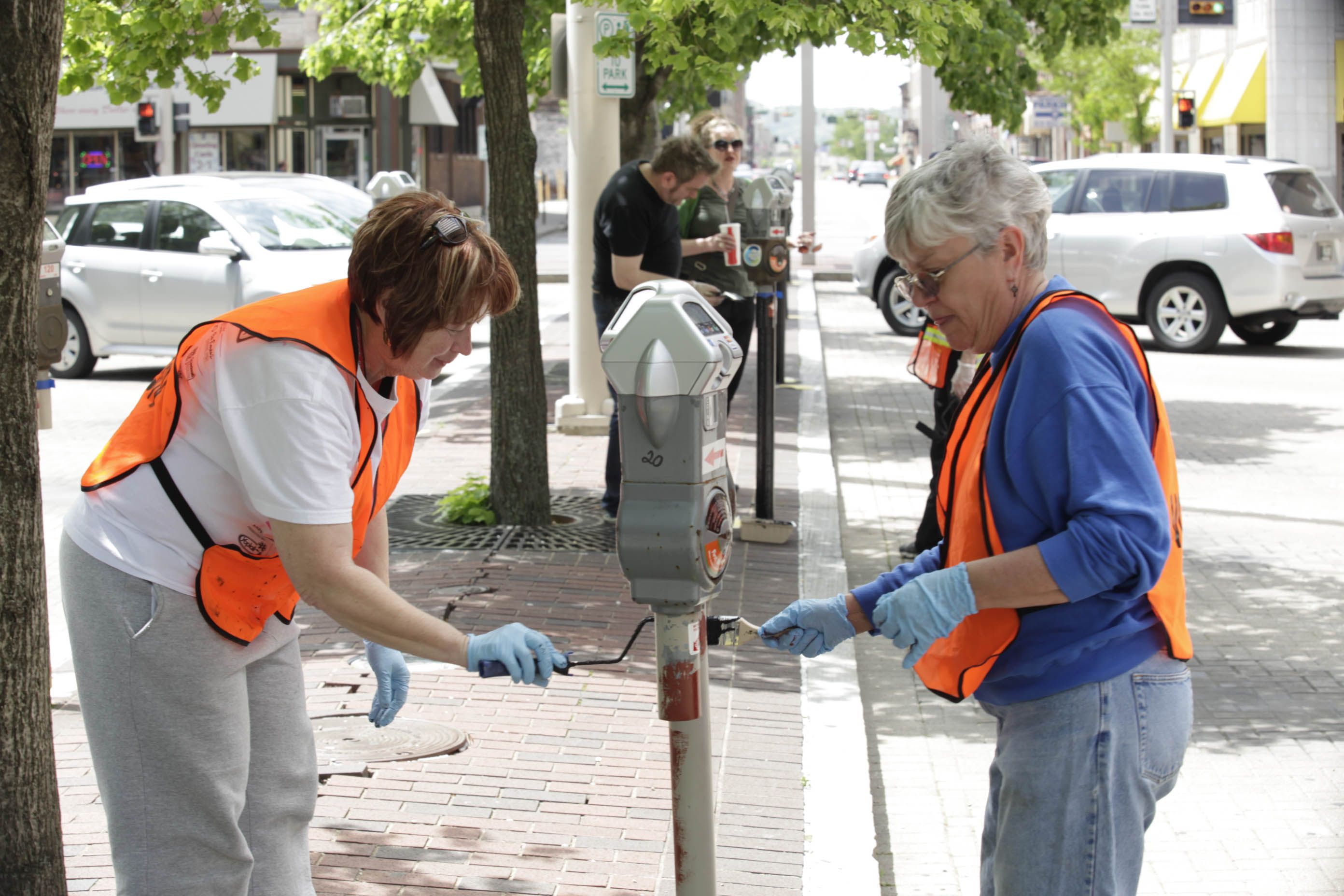 40th Anniversary of Impact Neighborhood Spotlight: Downtown.
Downtown is BEAUTIFUL.
A huge thank you to Jackie Bryson for answering our neighborhood spotlight questions and for sharing her sentiments on the recent tragedy in our beloved city.
---
What would people find surprising to learn about this neighborhood?
There is a diverse population of all age Cincinnatians who live and thrive in the central business district, both in apartments and condos.  Our Downtown Residents Council has over 225 members, with most of them being active in our events/meetings.
What is your favorite part of living here?
Every day, I don't think WHAT am I going to do today, but rather, HOW am I going to attend all the activities/events going on in a 24 hour period.  45202, from the Ohio River through Over the Rhine, has amazing programming, events, and fun, with many being free to attend.  We are much busier and so much more engaged in our neighborhood since moving downtown than we ever were in the suburbs.
What do you want people to know about your neighborhood?
Living downtown is living in an urban space which offers many different experiences, some which will be quite different from a suburban area.  In the 5 years we have lived downtown, we have embraced living in an urban setting and have found many volunteer and outreach opportunities which create a bond with your neighbors.  Yes, there might be some noise and some traffic, but the sense of community is amazing.
What is your neighborhood's greatest source of pride?
The RENAISSANCE occurring in 45202 is creating an urban core where you want to live, work, and play!  From 3 miles of finished park on the Ohio River to day and night Fountain Square and Washington Park activities, museums such as the Mercantile, Taft, and Contemporary Arts Center, a fantastic Public Library, to all the amenities available from the Banks through Over The Rhine, this is where it is happening every day!
---
"Last week's tragedy at 5th/3rd Center reminds us that life is precious and fragile.  Cincinnatian Downtowners stand resilient in our passion and love of this city.  We WILL NOT allow acts of violence to deter us from enjoying our city every day and living life to the fullest, without fear.
Tragic events, that we will never understand, can and do happen anywhere and everywhere.  You can not stop living to avoid evil. I live every day to the max and am so happy to call Downtown my home!! #CincinnatiStrong" 
-Jackie Bryson, downtown resident
---