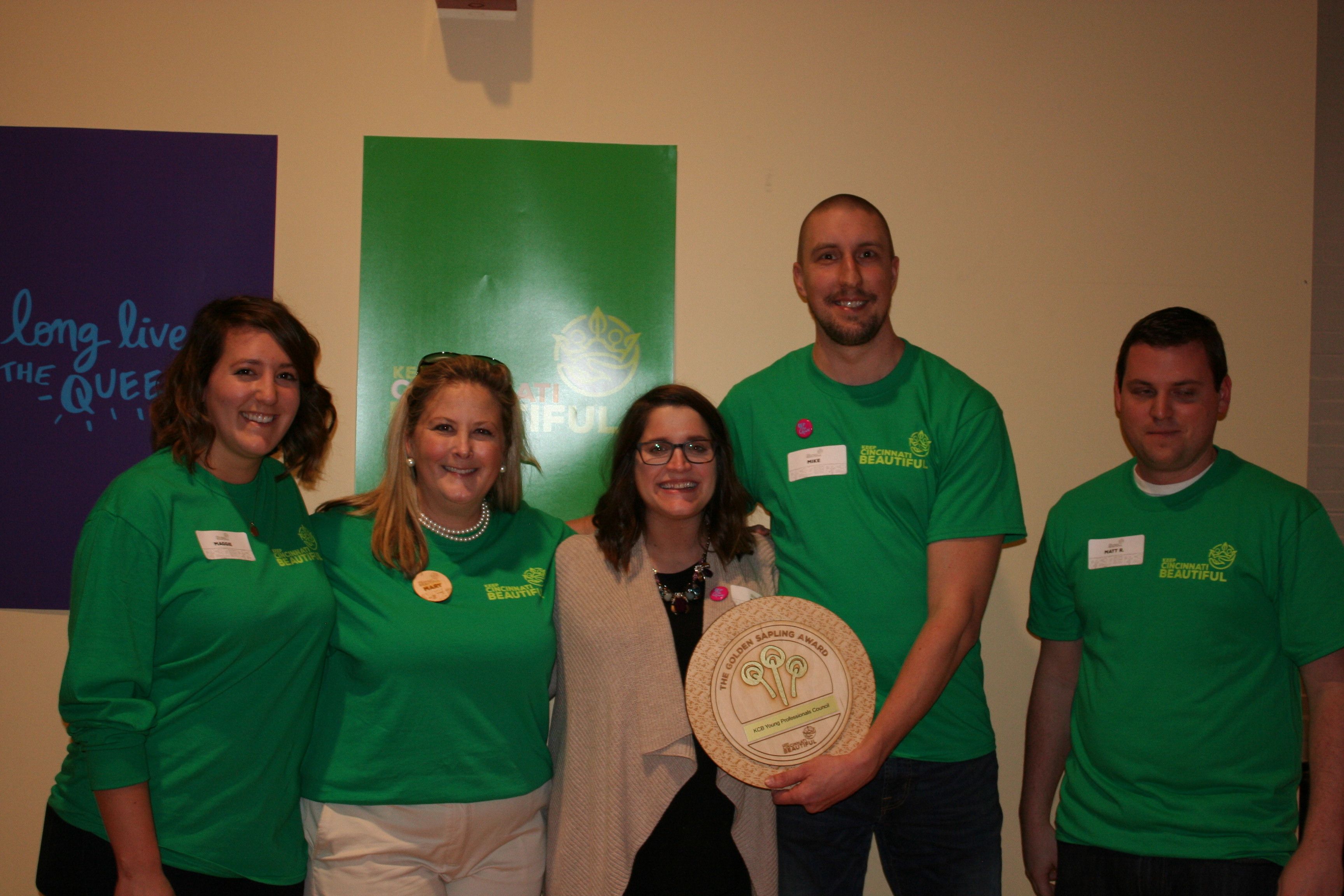 Keep Cincinnati Beautiful paid tribute to hardworking volunteers and community leaders at the first annual "Love Thy 'Nati Celebration" on Thursday, February 23rd at the Clifton Cultural Arts Center. Supporters, leaders, and volunteers gathered to honor the 2016 "Rep the Crown" Award recipients, formally known as the Clean and Beautiful Awards; and celebrated the vibrant new organizational brand designed by LPK during their annual 2016 Design Blitz.
"Cincinnati is beautiful and we are committed to keeping it that way! In 2016, over 17,000 volunteers partnered with KCB to build community and foster pride in the places we live, work and play – this event was to celebrate them," said Mary Huttlinger, executive director for KCB.
Seven (7) "Rep the Crown" awards were presented: Golden Glove awarded to Council member Christopher Smitherman for launching a social media campaign "#OneBagofTrash" challenge; Golden Crown went to Perfetti Van Melle for their 7 year partnership with KCB; Golden Sapling recognized KCB's newly organized Young Professionals Council; Golden Lightbulb was granted to the West McMicken Improvement Association for the Warner Steps Landscaping Project lead by Eagle Scout Michael Bellman; Golden Paintbrush was given to the North Avondale Neighborhood Association for the Walkway Safety Enhancement & Beautification Project; Golden Spade presented to the Seven Hills Action Group (SHAG) for organizing quarterly cleanups throughout Springfield Township.
A new award category, Director's Choice, was introduced this year and presented to Sahil Sharma and Brand Old Production for creating and producing in-kind KCB's first PSA which was released in October 2016. Three Community Award recipients (West McMicken Improvement Association, North Avondale Neighborhood Association, and Seven Hills Action Group) received a cash prize of $500.
The event was made possible in part through donations from United Dairy Farmers, Great Lakes Brewing Company, Fusian, Kroger, Rooted Juicery, and Pepsi.