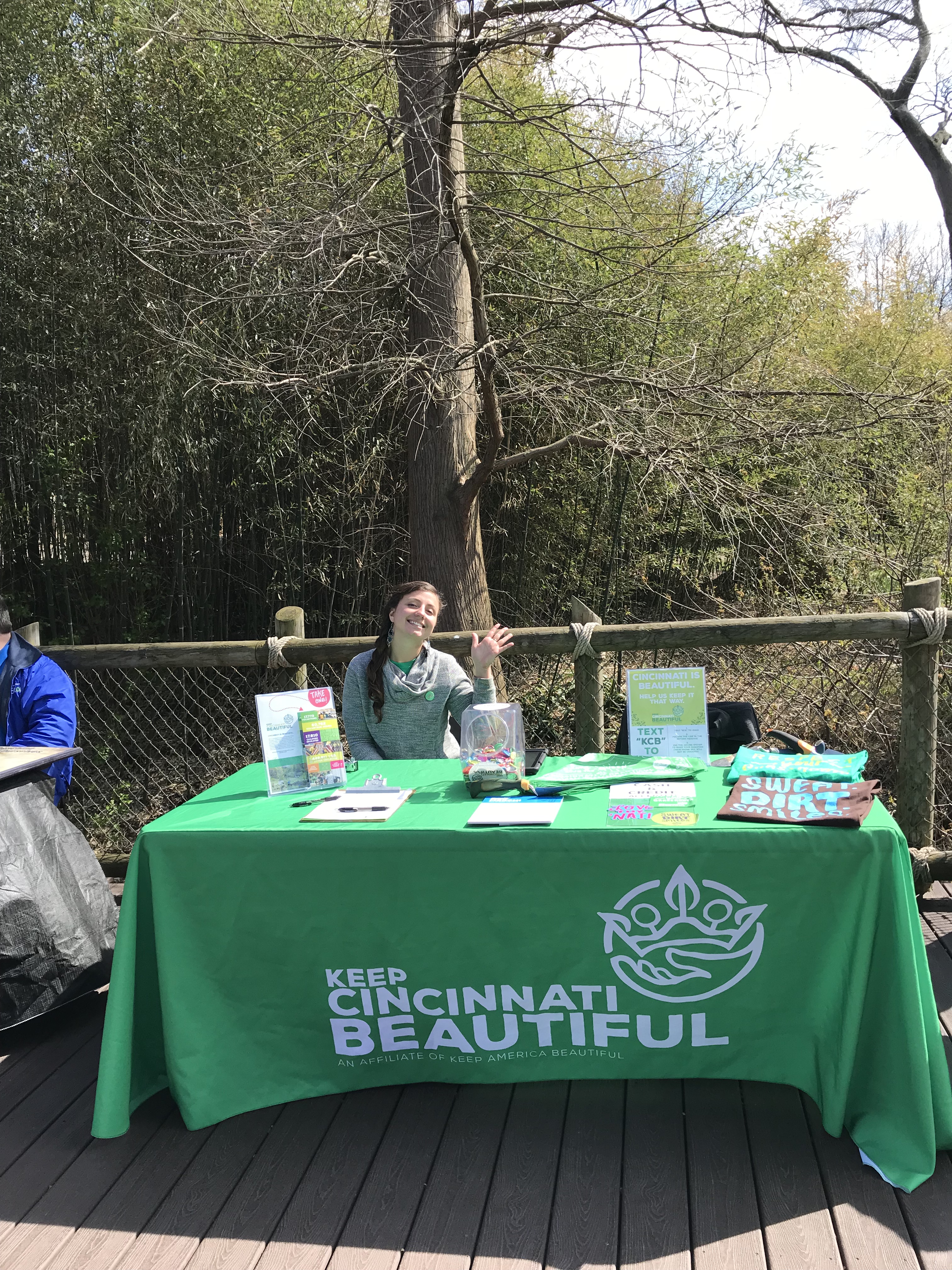 Join the Greenest Zoo in America as we celebrate Earth Day during their 10th annual "Party for the Planet"! Businesses and organizations from around the region will be on hand to share their expertise and resources about living more sustainably within our communities. Topics include solar energy, composting, recycling, energy efficiency, green building, rain gardens/barrels, sustainable food, green products, and much more!
Keep Cincinnati Beautiful is proud to be a vendor for this event! Come check us out.
Party for the Planet takes place during Tunes & Blooms, a weekly concert Thursdays in April, featuring local musicians. It is a wonderful way to enjoy the beautiful tulips and other spring flowers the Zoo has planted, listen to some great, local music, learn about ways to go green, and enjoy the spring evening with your family and friends. Plus, enjoy Zoo Blooms all around.
Admission to the Zoo is FREE after 5pm and parking is $10.