Raise funds for your group by cleaning up overgrown lots in your neighborhood
Help-A-Lot is a partnership with the City of Cincinnati to clean and beautify littered and overgrown vacant properties that have been cited for tallgrass, litter, or other violations.
Help-A-Lot provides local non-profits, neighborhood organizations, and schools the opportunity to raise funds by recruiting volunteers to cleanup properties designated by the city. You provide the people, we provide the tools, and the Department of Public Services provides the proper waste disposal. Your organization can clean or mow one of these properties, and in turn receive $150 for the initial work. Many properties get cited multiple times a year. If you clean the same property a second or third time, your group will receive $100.
---
---
---
---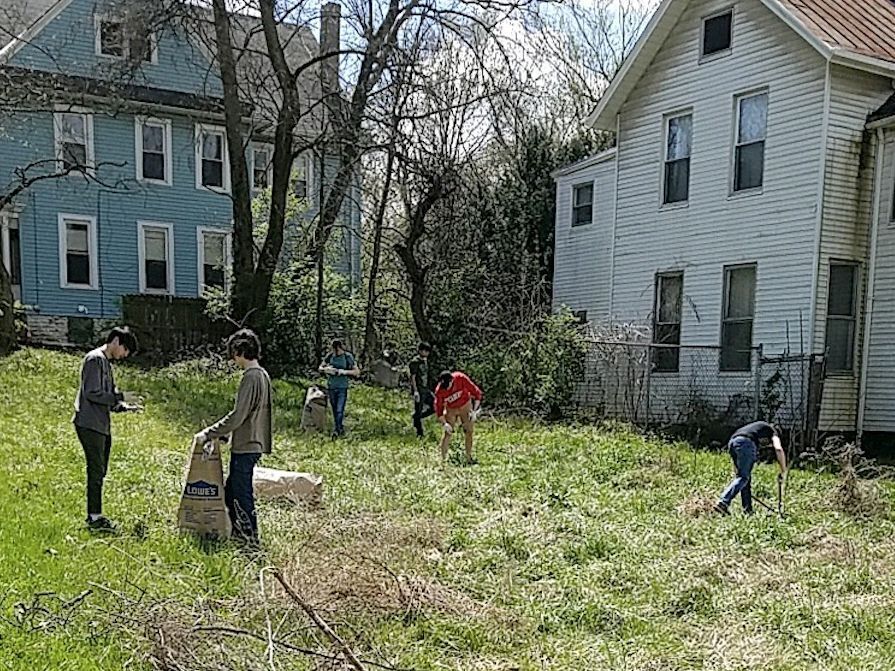 Questions or inquiries? Contact Greenspace Program Director, Alistair Probst