Our mural projects aim to increase community pride and arts engagement across all Cincinnati neighborhoods.
The Arts program employs proven strategies to decrease blight and improve quality of life through strategic artwork and engagement. What started as a series of small interventions in one neighborhood has grown into a citywide initiative to fight blight through high-impact, low-cost artwork. Artists work within these communities to target the most blighted and crime-ridden blocks. Long-neglected spots beset by graffiti and overgrowth are transformed into large blight-abatement murals, allowing others to see the economic viability of the area and ultimately leading to a more prosperous community. Over 40 murals have been completed in the past 8 years, and we're looking forward to completing the next 40!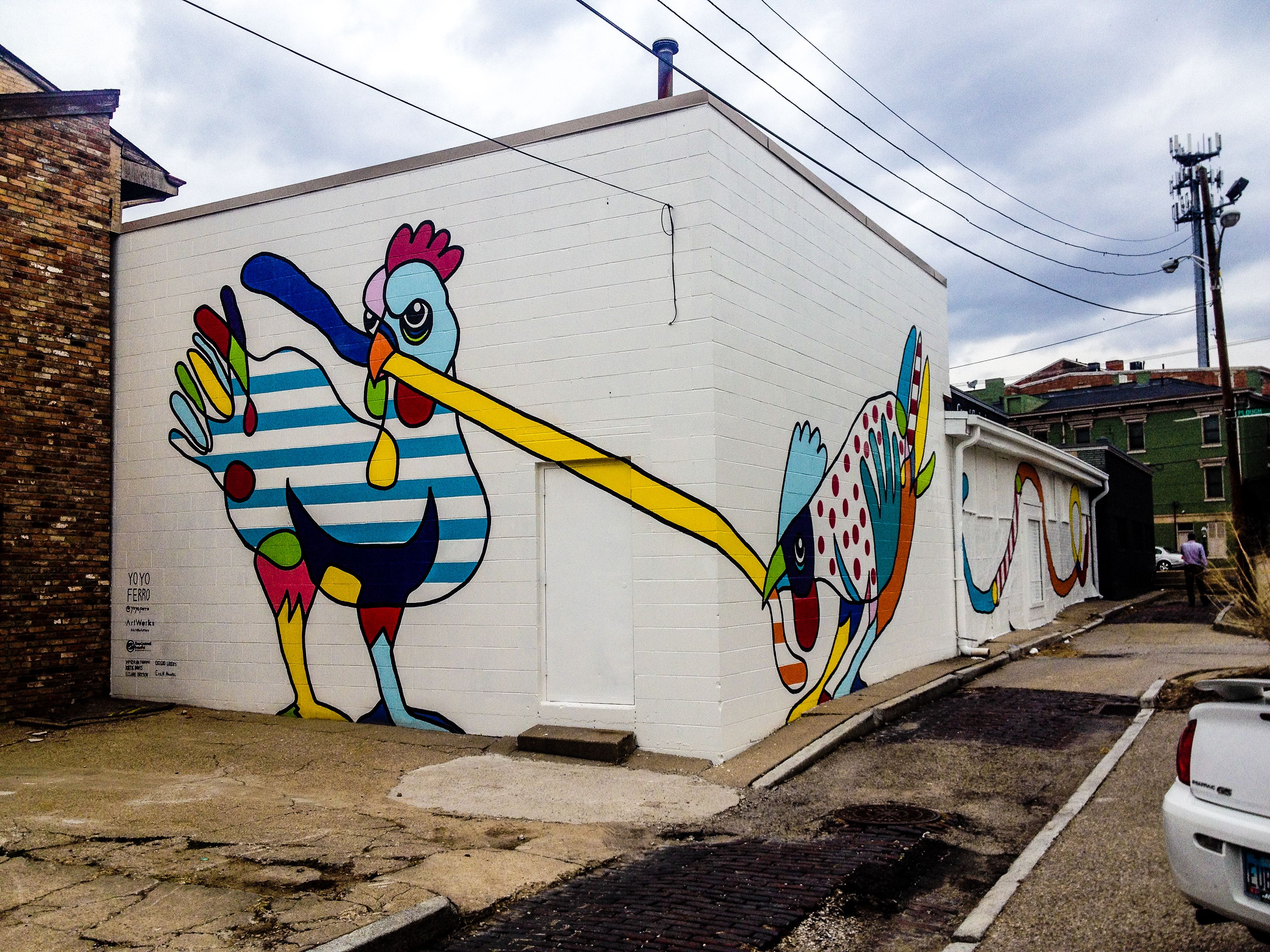 Check out our Community Toolkit for resources on obtaining permissions, designing, and painting murals in your neighborhood!
---