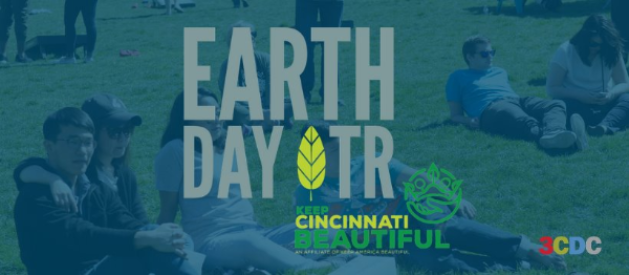 EARTH DAY OTR
Keep Cincinnati Beautiful in partnership with 3CDC will be offering a fun filled day of eco-friendly activities and vendors. The event will feature live international music, food and drink, eco-friendly products & goods for purchase, and a range of activities for both children and adults
Where: Washington Park
When:  Sunday, April 20th from 12p-5p.
---
ONE STOP DROP @ EARTH DAY OTR
Where: at Earth Day OTR in Washington Park
When: 12p-3p
Do something good for the earth by bringing your hard to recycle items with you for the One Stop Drop Recycling Drive. Cincinnati residents can properly dispose of non-curbside and hard to recycle items.  The list of acceptable items is coming out soon!  Check back at the end of the month.  
(you don't even have to park your car!)
Want to volunteer for the One Stop Drop?  Please fill out this Google Form and Lauren will contact you!
---
Please refer to the Facebook event page for the most up to date information. Music lineup coming soon.
Interested in being a vendor or tabling at the event please contact Suzy at suzy@keepcincinnatibeautiful.org
We have space for 30 vendors or tables (Standard Fee $75, Non-profit $35). Application Deadline is March 20th.