Join the Great Cincy Race! 

The Great Cincy Race is a scavenger hunt style fundraising event that encourages Cincinnatians to get outside, get moving, and to celebrate just how beautiful our Cincinnati community is! Teams will participate in a cross-city adventure, where they will compete in fun games to earn clues that send them to their next site. Each site is selected to feature a "hidden gem" within our community- places that are often overlooked but still help our Queen City crown shine. The team that follows the site path successfully and navigates to the end first will win a big prize!
Tickets are $10 per person, you are responsible for forming your own team of one to five people. Every member of a team must fill out a virtual waiver form sent in the confirmation email. Families and people of all ages are encouraged to participate. Each team must have at least one team member that is 18 years of age.
The starting check-in location will be sent to you via email after a ticket purchase. Day of the event, teams will distantly gather at the starting site where they will receive their first clue. Like and follow Keep Cincinnati Beautiful on Facebook for clues about all sites to get a competitive edge!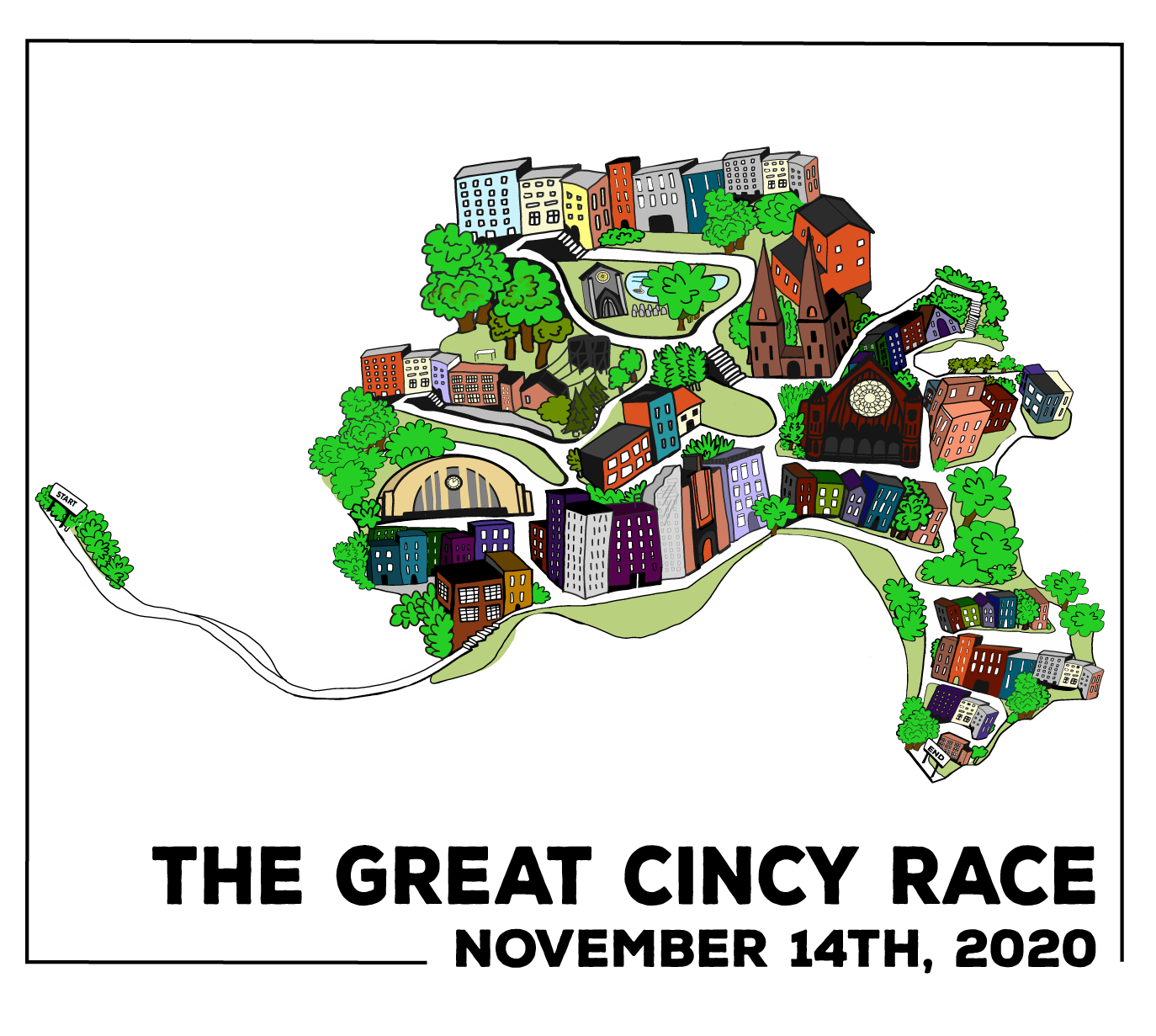 ---
​​​​​​Safety
This is an in-person event designed to protect your health and safety. Every aspect of this event will be as socially distant and safe as possible. All sites will be outside with plenty of space for distancing. Face coverings worn over the mouth and nose are required. Before the Race all participants must sign a waiver confirming that they are in good health and are Covid-19 negative with no symptoms. All participants will be required to undergo a temperature check upon arrival.