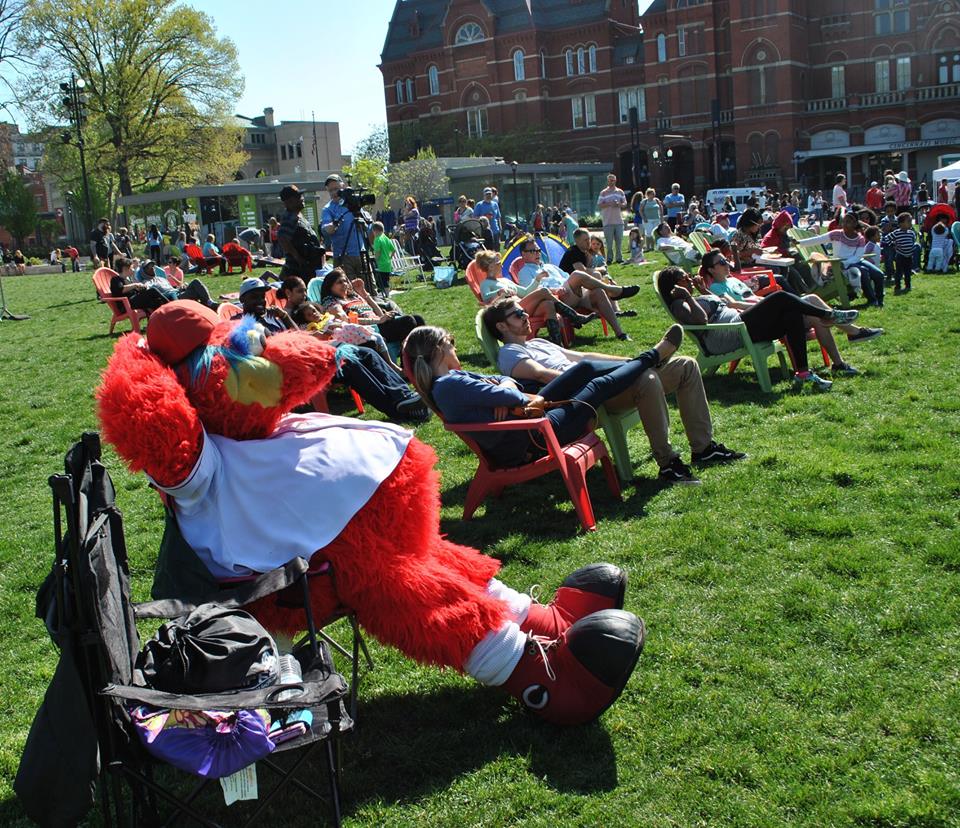 Keep Cincinnati Beautiful has partnered with 3CDC for the second year to celebrate the Earth! Come hang out on the Civic Lawn at Washington Park, and enjoy eco-friendly vendors and activities, live music, food and drink, and the One Stop Drop recycling drive where residents can drop off difficult-to-recycle items.
We are proud to partner with TriHealth, the City of Cincinnati's Office of Environment & Sustainability, Cleanlites Recycling, Indigo Hippo and St. Vincent De Paul for the One Stop Drop! Additional information, including a full list of acceptable recyclables is available in the "Related Links" section below.
Parking is available in the garage below Washington Park, or in other area lots & garages, as well as street parking. This event is FREE and open to the public (and kid-friendly!).